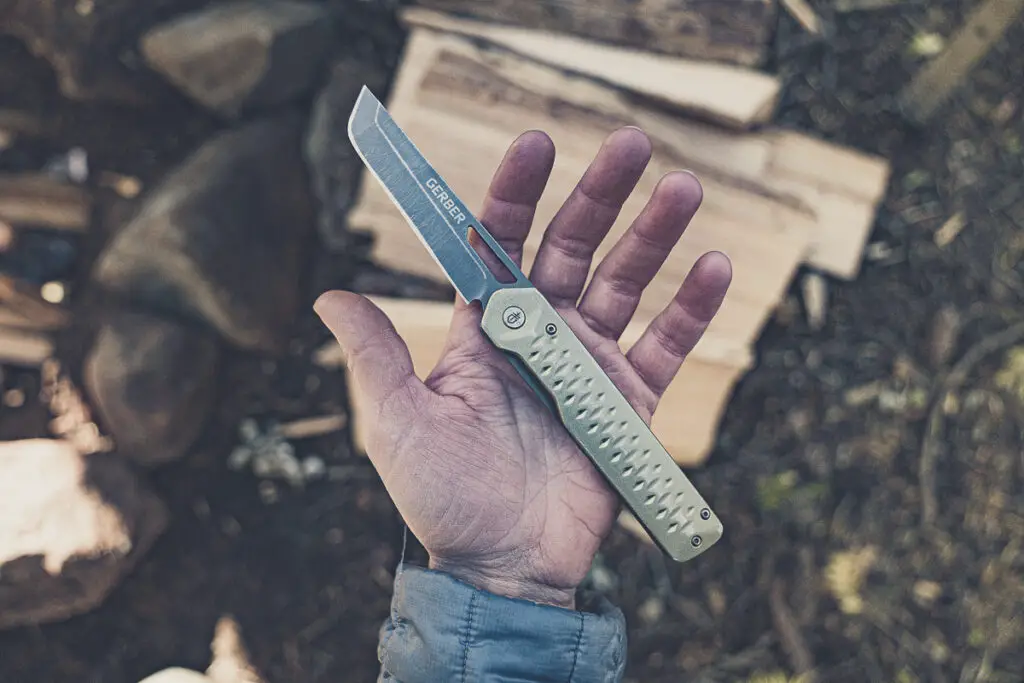 I've always carried a knife with me. I can probably count on just my fingers the number of days I haven't had my trusty blade in my front left pocket. I've gone through many knives in my time, switching brands occasionally. 
Gerber has been a staple in the knife community for quite some time. Gerber has designed some of my favorite knives I've had. The Ayako is no different. Opening the knife, I nearly cut myself because of how sharp the blade was and how easy it was to open. 
To test the ease of use, my brother even shaved a patch of leg hair — with ease. While it's comforting to know that I could get a COVID cut with the blade in my pocket, I don't expect to do it anytime soon.
Carrying this knife daily for a few weeks now has felt natural — and that's saying a lot. I have a system I'm used to, and the Ayako fit right in.
My favorite part about this pocket knife has to be Ayako's slender design and blade shape. It's simple, yet I have found it to be remarkably versatile. I have used this knife to cut carpet, open boxes, trim trees, open the ever-increasingly tricky kid toy packaging, and more. The clean blade has proved to be a welcomed surprise. I usually had carried a partially serrated blade, but this Japanese-inspired blade has been a welcomed addition to my everyday carry.
I'm always looking into quality gear to add to my everyday loadout I have refined over the last several years. Gerber has been a staple for my gear for quite some time. Nevertheless, the durability and quality of my new Gerber knife have blown me away.
The Ayako has earned a place in my every day carry, and with a price point of less than $35 it will probably earn a spot in yours too.